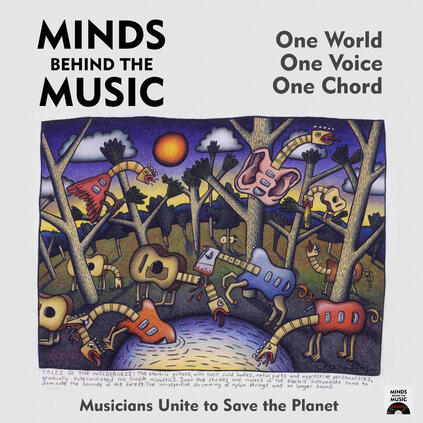 THE ALBUM
Welcome to the Minds Behind the Music Album!
FEATURING
OUT NOW in 167 countries and over 600 outlets. The amazing fundraising album from Minds Behind the Music features: Mungo Jerry, Simon Kirke (Bad Company/Free), Rockin' Engine (featuring Ric Sanders of Fairport Convention), Doctor Zee, Joe Matera, JRo and the Master of One, Star Prairie Project, Primaudia Record, mAncient, Coen Rhys, Fendahlene, Hardland and Whitman Rinaldo.

The artwork for the cover is provided by Reg Mombassa of the band, Mental As Anything.

CLICK THE ALBUM ABOVE TO ORDER!
About
Minds Behind the Music started in 2021 with the aim of using music to open minds about the planet.

A book called Minds Behind the Music: Music Stars Unite to Save the Planet and featuring over 80 top music stars including Francis Rossi of Status Quo, Ian Gillan of Deep Purple, Ian Anderson of Jethro Tull and many more. To order the book, click on the picture below.

The album is distributed by Minds Behind the Music Records. https://mindsbehindthemusicrecords.carrd.co

Now some of these stars unite with the cream of the indie crop to bring you the album of the same name. All proceeds go to the Born Free Foundation.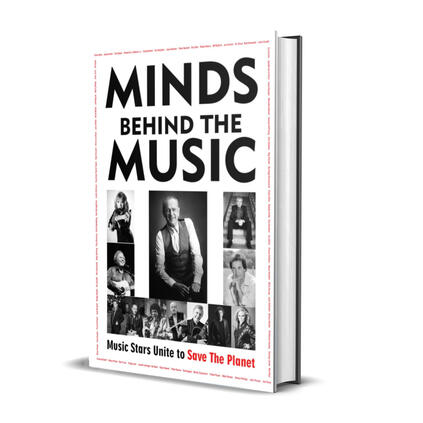 Contact
For Submissions to the Minds Behind the Music Records label use the email below.
Simply email [email protected]